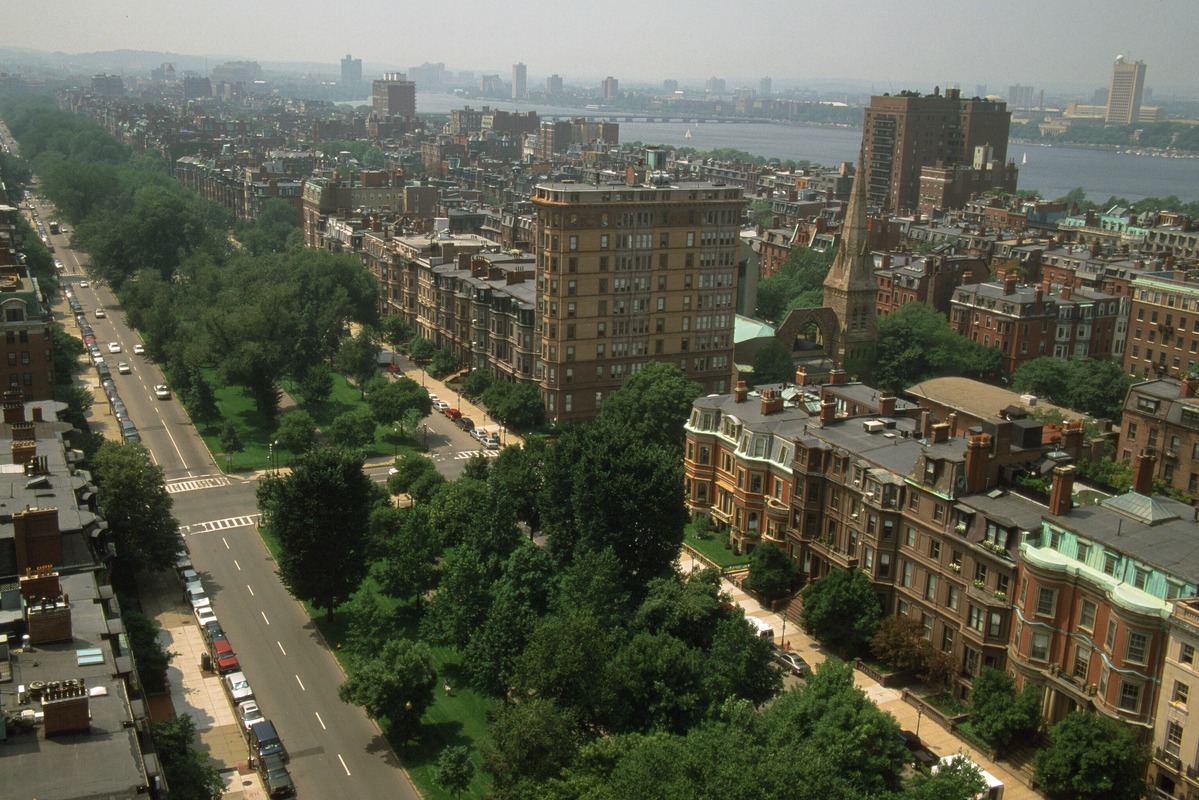 29 Commonwealth Ave Boston, MA
HADDON HALL DEVELOPMENT PROPOSAL
Plans have been proposed to convert 29 Commonwealth Avenue (at Berkeley) into a private club venue with rooftop entertaining, 356 bar/restaurant seats, a small hotel, and more. Specifics below.
-MAJOR NOISE DISTURBANCE (ROOFTOP MUSIC- not live music, just amplified w/ speakers- UNTIL 11:00PM)
-STREET PARKING SHORTAGE (THE BUILDING HAS NO PARKING. VALET WILL TAKE PRECIOUS SPOTS)
-INCREASED TRAFFIC CONGESTION (THIS LOCATION IS ALREADY A BOTTLENECK FOR STORROW DR)*
-DELIVERIES BLOCKING ALLEY (THIS SPACE WILL REQUIRE MAJOR DAILY DELIVERIES AND TRASH REMOVALS)
-INTOXICATED LATE NIGHT PARTIERS (NOBODY WANTS TO HEAR LOUD DRUNKS STUMBLING HOME)
-RESTAURANTS AND TRASH ATTRACT RODENTS
What is NABB's (The Neighborhood Association of the Back Bay) positioning on the development? After numerous meetings with the developers and neighborhood residents, NABB has voted and declared their OPPOSITION to this project.
Is there a demand for a private club in this area? The developers noted in the August 16th meeting that there are "10 private clubs located within .8 miles of the site." This begs the question- do we really need another? Do the 10 other existing, historic clubs saturating the Back Bay exclude "thought-leaders in arts, science, business and technology" who this club intends to serve?
What is the total Club Membership? What are membership fees? 800 Members (There is no confirmation as of yet that the 800 includes Members' families or single members only. Unclear if reciprocal membership applies to numerous other private clubs). They have neither determined membership fees, nor does there seem to be a real business plan in place for profitability or success- especially given a highly saturated private club market within .8 miles.
What are the Hours of Operation for the Hotel? 24/7, 365 days a year as the proposal is for the hotel componenet. Hours for dining/bar and health club are tbd, but it's possible they can serve alcohol until 1:00am.
Will non-members have access to the club? Unknown, but historically, YES. Most private clubs enable non-members to book hotel rooms, which grants access to all other private facilities. https://www.usatoday.com/story/travel/roadwarriorvoices/2016/08/07/members-only-clubs-hotel-rooms-london-chicago/88284100/

What are the Hours of Operation for the Roof Top Deck? Until 10:00 p.m. on weeknights and 11:00 p.m. on weekends. Developers have cancelled plans for live rooftop music, but there are still plans for ambient music amplified by speakers.
What is the maximum number of people that will be allowed for events such as weddings, business meetings, etc.? Unknown.
Will there be large events? Developers claim that there can't be large events because the restaurant only seats 86 guests. However, they fail to mention the cocktail/standing event capacity, which is typically over double the seated capacity for any space. Therefore, a cocktail event hosting over 175 guests is possible.

Is there on-site parking?
No.
Will there be Valet Parking? Yes, there is a request for 6 metered spaces on Berkeley Street to use for valet parking AND deliveries. Joint use of this space may create double parking situations (traffic) along Berkeley.
Additionally, it is unclear where the valet attendants will take all the dropped off cars. Will they take up all the street parking?
Valet's will likely take guests car down the alley to Clarendon to avoid traffic on Berkeley, even without traffic- it's shorter. That would mean a lot of cars going through what's now a quiet alley. Not only would the noise be disturbing – below many condos' bedrooms – but also something of a hazard. Speedy valets would make it more dangerous for pedestrians, anyone pulling into the alley from the church garage or their parking spot; they have little visibility.
How, when and what number of deliveries will be made including garbage removal? Developers claim deliveries will be made "in small vehicles" at the valet drop point and in a loading dock off of the alley. The following considerations have not been addressed:
-It is unlikely that an elite private club will block guests from dropping their cars at valet because a delivery has arrived. Realistically, this will create a double park scenario outside the club and block the alleyway. The result will be further congestion and gridlock at this major Storrow Drive bottleneck in the city- as well as headaches to the 80+ resident parking spots accessed via the alley.
-Developer has made a commitment to delivery trucks being small. Is there actually a guarantee that the delivery trucks are size regulated? Often the truck size is often NOT in the receivers control and these promises can not be kept.
-Restaurants, hotels, and clubs require numerous daily deliveries from Fedex, linens, perishable foods, etc. (restaurants alone can total over 10 food deliveries per day for fresh food from various vendors). Unless the restaurant plans to serve old or frozen food, 2.7 deliveries per day is not realistic.
-Delivery and garbage trucks are LOUD when unloading and often have early morning routes. This will cause disturbance along Commonwealth, Berkeley, Marlborough and the residences abutting the alley.
Will traffic increase? Developers argue their guests will arrive by foot or use the valet, and there will be fewer deliveries- therefore traffic will decrease. They hired traffic engineers who did a study that supports this claim.
However, consider the following:
-Berkeley is a major bottleneck for Storrow drive already, especially at rush hour.
-Currently the metered spots are cleared at rush hour to improve traffic flow. This will no longer be the case when the club uses them for valet.* At peak traffic hours, valet attendants will face traffic when trying to remove cars, causing further back up of guests valeting and gridlock for commuters.
-The metered spaces will be used for both valet and deliveries. A joint use of precious space will likely result in double parking scenarios and blockage of the alleyway.
-This will be worse during events.
-To avoid the traffic jams, valets will take the alleyway. This will increase traffic, noise and hazards in a quiet alley.
-There have been no independent traffic studies conducted to conclude that traffic will decrease with the change of use.
*Please note: The developer hired Howard Stein Hudson to perform traffic studies. Their study indicates traffic will be improved by these changes.
If the change of use permit is granted, is it possible that this location is sold and used differently? Yes. The developer has every right to sell the property. If this use change is granted, the private club use will carry over to the next owner- who could use or misuse this new zoning. For example, a new owner's private club could have a membership of $1.

Is Haddon Hall being restored to its original, historic use? No. Per BackBayHouses.org "282 Berkeley (29 Commonwealth) was designed by architect J. Pickering Putnam and built in 1894-1895 for real estate developer William Henry Harrison Newman as a 26 unit apartment house, called Haddon Hall." Thus, it was never a club and the longest use of the building was for professional offices.
What is the anticipated construction start date and end date?
Unknown
Will the reconstruction process of Haddon Hall impact the community? Yes. This is not a simple residential renovation- this development is a commercial gut job on the tallest building in the Back Bay, at one of the busiest intersections. Major commercial work involves serious building material delivery, loud construction equipment, dozens of workers, dumpsters and tons of waste. For the foreseeable future, this construction will wreak havoc on the alleyway, air quality, neighborhood peace and traffic route. The neighborhood can not handle this strain for the purpose of a gratuitous club.
More information available on the Abutter's Meeting Recap page HERE.